Document Versions: The Ultimate Tool For Multi Site Document Management
ApostropheCMS allows multiple content contributors and editors to work on documents across multiple sites. Keeping track of when changes were made to a document and who made those changes is critical. The enterprise edition of ApostropheCMS has an important new tool for managing the content pipeline. The Document Versions tool facilitates the use and management of multiple versions of a document (page). 
Document Versions, How it Works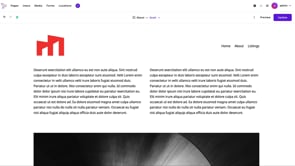 Alongside the already powerful core ApostropheCMS functionality, this new tool allows reversion to older versions of any document. This was impossible in A2 because of how documents were auto-saved. Now, we can view a list of all published content on a page, preview them as they exist in the current page, and elect to rollback to a previous version.
The Documents Versions tool allows us to keep a record of all the changes made to our content, and which editor made the changes. We can also elect to view or roll-back to previous versions of our choice. This provides easier collaboration and editorial control of all our documents.
The Documents Version module is available with a paid plan. Get in touch to find out more about our pricing.
How it Works
​​​​​Step 1: Add a new version to an existing page
Open an existing page to be edited
Click the plus sign to add new content
'Save' and 'Update' the page
Step 2: Compare versions
In the right hand side bar, find the Edit button to make changes to your page.
Select the option 'Document Versions' beside the 'Preview' button, as seen below. A new page should appear with 'Document Versions' as the title.
The Document Versions page contains a list of all changes and previous versions on the right hand side, organized by date modified. It also lists the author of the changes. 
Select a version to view the content present in that version.
Press the 'Restore' button to revert to a previous version of your choice. The list contains Snapshots of every change that was saved. So, you can decide to revert to a Document you had published earlier.
This post was originally contributed by an Apostrophe Community member, Victor Jonah. If you would like to contribute an article to the community, submit your article here. 
We'd love to hear your feedback on this! 
Join our team and other Apostrophe developers from around the world on Discord
Follow product updates and more on Github Discussions
Want to learn more about Apostrophe enterprise features?
To learn more about the enterprise edition of ApostropheCMS, schedule a personalized demo with an Apostrophe team member, or contact us with questions.