The release of Apostrophe 3 has kept us very busy with new features and updates like localization and cut & paste tools. At the same time, we've also been hard at work behind the scenes updating Apostrophe Assembly for full compatibility with A3. Today we are excited to share more about the newest version of Assembly.
Originally released in 2019, Apostrophe Assembly is our multisite cloud platform that enables businesses like Kimpton to bring a collection of independently branded restaurant websites to life and Scottie to build a seamless direct to consumer ticketing experience. With Assembly, you can build your custom CMS components and integrations with Apostrophe, turn those into a reusable theme, and use that theme to create new sites in a few clicks without hassling with multiple codebases or managing deployment and ops.
Create a site in Assembly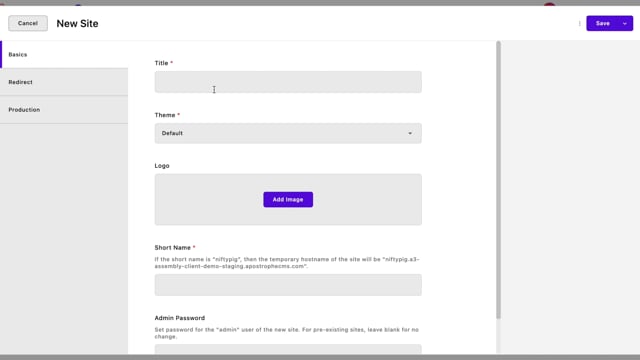 Now that it's running on A3, Assembly brings the speed and overall improved UI to the process of spinning up and managing a fleet of websites.
Edit a site with Apostrophe 3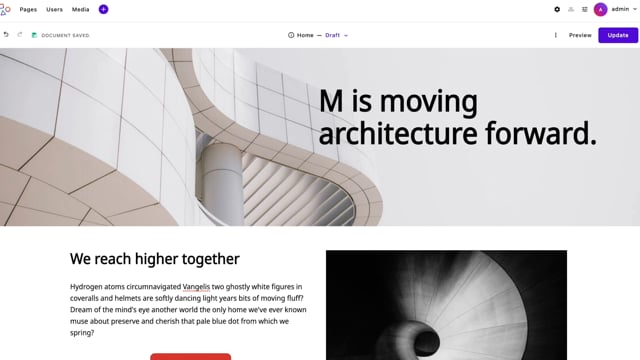 This update is also the foundation for a bunch of new exciting things we have in the works, including new features for the dashboard application, further enhancements to the editing experience, and theme components that you can use in your own projects.
We are so excited to have our flagship product running on the latest core version of Apostrophe. If you want to check it out with a custom demo, please reach out!
Duplicate and edit with palette in Apostrophe 3